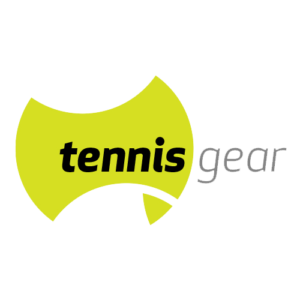 Welcome to the 2017 TennisGear Championships to be held at Morningside Tennis Centre Sunday August 20th
Thank you for entering this years annual TennisGear Champs!
It is going to be a great day playing tennis with friends and family and other TennisGear members.
We will be putting on a BBQ and Drinks from about midday.
Please see below all the draws and times for the day:
Open Singles 8am Start
Pool A
Julien Alibert
Steve Moorhouse
Ben Devenish-Mears
Pool B
Daniel Flynn
Michael Morton
David Sams
Pool C
Diego Diaz
Ben Keightley
John Gleeson
Pool D
Bogdan Lujic
Cameron Jorss
Michael Miano
Pool E
Lazar Lujic
Dean Murray
Ian Donaldson
Pool F
Alex Power
Marcus Small
Udai Singh
Pool G 
Rob Smith
Gabe Uzum
Frank Hunjas
Pool H
Misha Rouyanian
Michael Teren
Scott Coulthart
A Grade Singles 10am Start
Pool A
Adam Stuart
Meng Tan
Tim Muguira
David Noble
Pool B
Anthony Bishop
Justin Giovanni Turner
Peit Van Deik
Juan Adab
Pool C
Kerry Francis
Nathan Winch
Jazz Griffin
Ian Guimares
Pool D
Mark Petersen
Stephen Howell
Anish Matthew
Huy Hoang
B Grade Singles 8am Start
Pool A
Emily Sharp
Dion Read
Breony Heanue
Pool B
Shannon Pohio
Sophia Arkinstall
Capucine Emonel
Pool C 
Darren Ho
Natasha Killen
Elicia Wright
Pool D
Jimmy Carsons
Jesse Salas
Jenny Frenaughty
Open Doubles 12pm Start
Pool A
Graham Harrsion & Simon O'leary
Ben Keightley & Ben Devenish-Mears
Alex Power & David Sams
Scott Coulthart & Michael Morton
Udai Singh & Matt Wall
Pool B
Rob Smith & Fabian Alistair
Branko Concarevic & Ivonne Amrozkiewicz
Frank Hunjas & Brittany Hickey
Gabe Uzum & Diego Diaz
Cameron Jorss & Misharouyanian
Anthony Brown & Ryle Cenabre
A Grade Doubles 12pm Start
Pool A
Nathan Winch & Huy Hoang
David Noble & Nicholas Norton
Justin Giovanni Turner & Adam Stuart
Jenny Frenaughty & Nivesh Jaiswal
Pool B
Stephen Howell & Greg Sankowsky
Meng Tan & Hau Tan
Adam Cairns & Rory Campbell
Sturat Morris & Steve Milton
B Grade Doubles 12pm Start
Pool A
Rob Lowery & Clare Beer
Vincent Li & Robin Lu
Zhanjie Ma & Tony Zhang
Sally Donaldson &
Pool B
Danny Tanks & Patricia Giannino
Hayden Dupuy & Scarlett Den Bakker
Emily Sharp & Sophia Arkinstall
Capucine Emonel & Melinda O'Neill