Australian Tennis Experience Head Coach – Bo Tran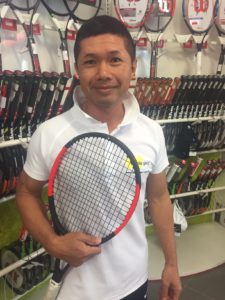 TennisGear Australian Tennis Experience Head Coach – Bo Tran
Bo Tran leads the Australian Tennis Experience Team and will be the link to the TennisGear coaching program. Bo has over 15 years coaching experience in Australia after completing his level two coaching qualifications with Tennis Australia. Bo was the first and only Vietnamese player to ever achieve this level of coaching qualification. He has worked as the Head Coach at the Millman's Tennis Centre and most recently as a Squad coach at the Morningside Tennis Centre. Bo brings with him outstanding business credentials to support his coaching background.
We are incredibly lucky to have Bo on the TennisGear team and believe he will deliver a first class experience for all students that choose to take the Australia Tennis Experience Challenge. Bo and the coaching team will ensure that the TennisGear program will deliver the best in tennis in Queensland.
Performance Tennis Coach – Damien Roberts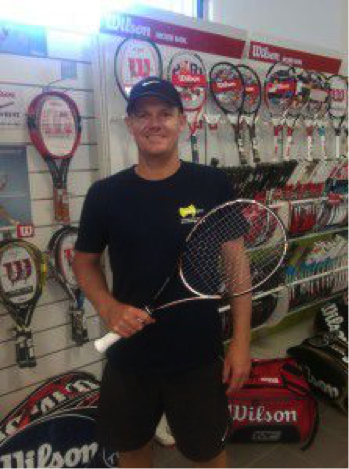 Tennis Gear Director of Performance Tennis – Damien Roberts
We're thrilled to introduce Damien Roberts to the Tennis Gear team as our Director of Performance Tennis. Damien joins us from the UK where he has worked as the Great Britain's National Women's Coach from 2007. This role has seen him work closely with Great Britain's Federation Cup team and players like Laura Robson (Career high WTA rank #27) and Heather Watson (current WTA rank #38 and the 2015 Hobart International champion). Before moving to his role as National Coach, Damien was the LTA (Britain's equivalent to Tennis Australia) National Strength and Conditioning Coach and brings with him outstanding fitness credentials to support his coaching background.
As a player Damien reached an ATP rank of #273 in singles and #152 in doubles before progressing into coaching on the ATP tour working with players including Wesley Moodie (ATP Singles ranking #70 and Wimbledon Doubles Champion), John Laffnie De Jager (ATP Doubles #20), Robbie Koenig (ATP Doubles #30), Chris Haggard and Jeff Coetzee (ATP Doubles rankings of #30).
We are incredibly thrilled to have Damien on the Tennis Gear team and believe he, alongside our fantastic coaching team will help make the TennisGear Performance program the best in Queensland.