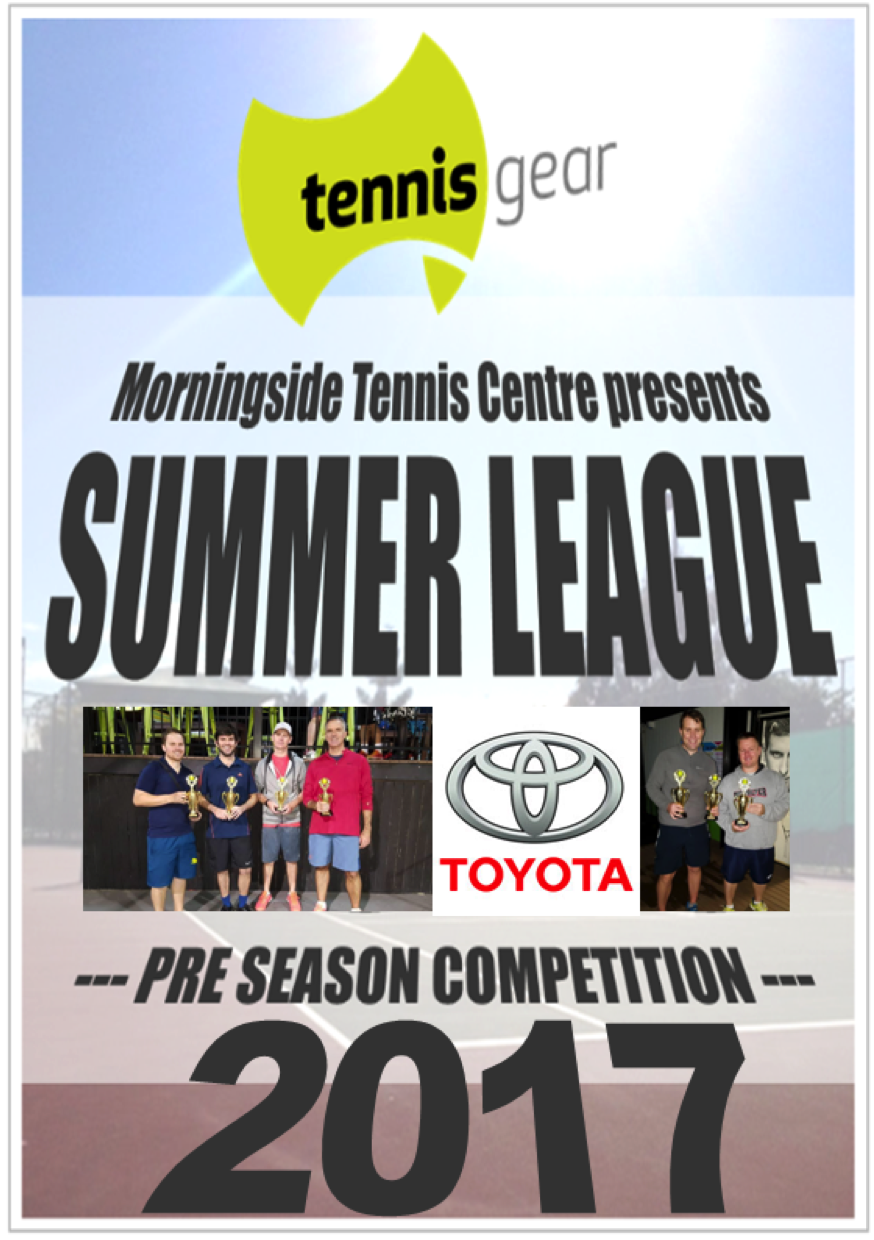 Play Summer League this January!
Join our pre season competition to prepare yourself for 2017.
Tennis Gear would like to call all tennis players to join our Summer Tennis League in January 2017. If you want to get ready for fixtures, shed the Christmas ham or just want to play some tennis sign up now!
In the month of January we are holding a fast paced, fun and exciting tennis league just for you. Through this four week individual tournament you will play singles sets in a short style format against varying levels of players & abilities.
How do I Enter?
Call us to register your name (07) 3899 8110 OR you may hand in this completed form at Morningside Tennis Centre OR scan and email to the Morningside Tennis Centre at morningside@tennisgear.com.au
What's the Format?
Individual Play!
All players will play at least 2 singles matches.
Singles matches will be first to 4 games against everyone on your court.
Round robin format.
Anyone from any level can win the Grand Prize!
Contact the centre today for more information on Summer League or to register. Phone 3899 8110.