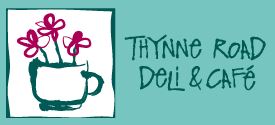 The QCLTA Board of Directors have a special offer for our social tennis players.
In the upcoming weeks they will be drawing 2 lucky people who attend our social programs.
They will receive a gift voucher from one of our local cafes, Thynne Road Deli & Cafe.
Week 1 – Anyone who attends 3rd September – 9th September
WINNER ROSS LANG
Week 2 – Anyone who attends 10th September – 16th September
Social Tennis is played at the Morningside Tennis Centre 4 times per week:
Daytime
Monday, Thursday & Friday 9am Cost is $12 for members
Night time
Monday 7pm Cost is $15 for members
2017 Membership is $15
For more information please don't hesitate to call (07) 3899 8110
See you at the courts!